10% of profits from the sale of dorothy bohm's work will go to safe passage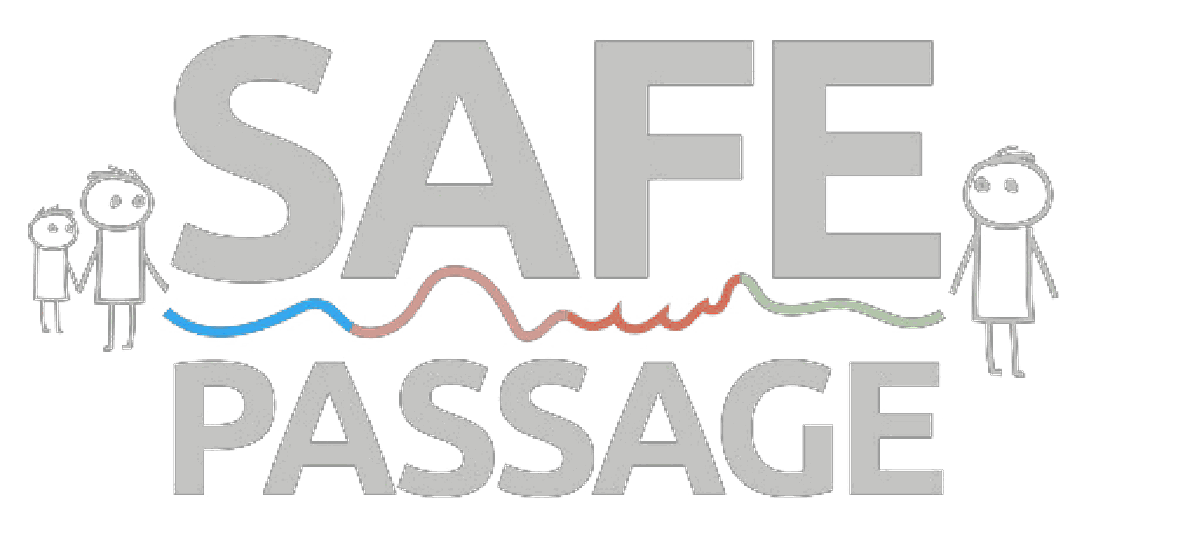 Safe Passage
International helps children in search of refuge to reach a safe place without risking their lives, and they do this by using the law. They make the system fairer for more children and families who are in dangerous situations.
Every year, thousands of children and young people arrive in Europe and almost half of them are on their own, having started the journey alone as families desperately try and save their children from war, or after losing their loved ones on the arduous journey. All are at risk of being abused and trafficked. Many of these children lost their only safe route to travel to the UK when the UK left the EU. Hundreds of unaccompanied asylum-seeking children have lost hope due to this change in law. Safe Passage restore this hope by:
Providing direct legal assistance to these children, working within the legal system and fighting their case even against the odds. They have small teams in the UK, France and Greece who work on these cases to reunite families across Europe, not only to the UK.

Advocating for change, giving evidence to policymakers to instil a positive vision of providing sanctuary in Britain and throughout Europe.

Supporting young people who have arrived in the UK to talk about their experience and pave the way for better policies written in the voice of those affected.
"I have no doubt whatsoever that my early experiences of becoming a child refugee have shaped the way I see the world around me. The kindness that ordinary people showed me after arriving alone at 14 in this country has made me want to photograph ordinary people. Beginning as an outsider has given me an objectivity when I photograph"

- Dorothy Bohm

Safe Passage honours the memory of those efforts to save children who were given hope by Britain in the 1930s and 40s to start a new life, just as Dorothy was in 1939. We must all support the thousands of children who are currently at risk in Europe to live a safe and dignified life. In recent years, Safe Passage has achieved:

The first ever unaccompanied children were reunited legally with their family in the UK from France and Italy.

A completely new legal pathway to safety (the Lord 'Dubs' amendment) was written into law and implemented.

During the pandemic, Safe Passage persuaded through direct advocacy for Greek and UK authorities to bring 47 people, consisting of families and children, to the UK from Greece who had been accepted to be in the UK but were stopped by the pandemic.

Over 2,000 children and other refugees have travelled through legal routes we helped open.

THE IMPACT OF YOUR SUPPORT: RIDWAN'S STORY

"When I was nine years old, I left Eritrea with my mum and little brother. We left because Eritrea is dangerous and my mum was forced to stop working, meaning she could no longer provide for us. We first tried to settle in Yemen but as soon as we arrived we became stuck in the war there, so we had to move on to Egypt. But life again was really difficult. As refugees, we had no rights - my mum couldn't work and my brother and I couldn't go to school. Europe seemed like our only option. When we were getting on the smugglers' boats to cross the Mediterranean, I was forced to travel on a different one to my mum and brother. It took me ten days to cross the sea on an overcrowded boat. But when I got to Italy, I couldn't find my mum or my little brother. I searched and searched. After three weeks of waiting in a camp, I received the worst news. The boat my mum and brother were on had an accident and it sank. They were two of over 700 people who died at sea on that boat. I felt so scared and alone..."


"...Thankfully, my British aunt in the UK was put in touch with Safe Passage. They told her that I had the right to be with her in the UK. I had to wait alone in Italy for a long time while my paperwork was sorted out, but thanks to Safe Passage lawyers, I was eventually flown to the UK. I've been living in the UK for 18 months. My English is pretty good now. I want to become a civil engineer and make my family proud, so I'm studying really hard. I'm really happy to say I can finally call the UK my home."

Today Ridwan is living and studying in London. Last year he took his GCSE's and achieved an A in Maths, so is well on his way to becoming an engineer.

Find out more: